Hello friend! 🐻
I'm Connie, a bear lover and a firm believer in staying moist. I started doodling as a way to destress after a long day of work and soon, it became a process of healing my inner child. 3 years in the making and creating cute characters into plushies took over my life in one amazing colorful whirlwind of a storm.
These characters are a way for myself and us to remember the importance of mental health. Each character is given a unique attribute to remind us of things both big and small. Drink water, love yourself, be unapologetic for who you are -  just to name a few. The world is expanding quickly, too!
With my partner's unlimited support and love, we bring you Moist Gang, the home of cute characters that remind you of all good (and bad) things.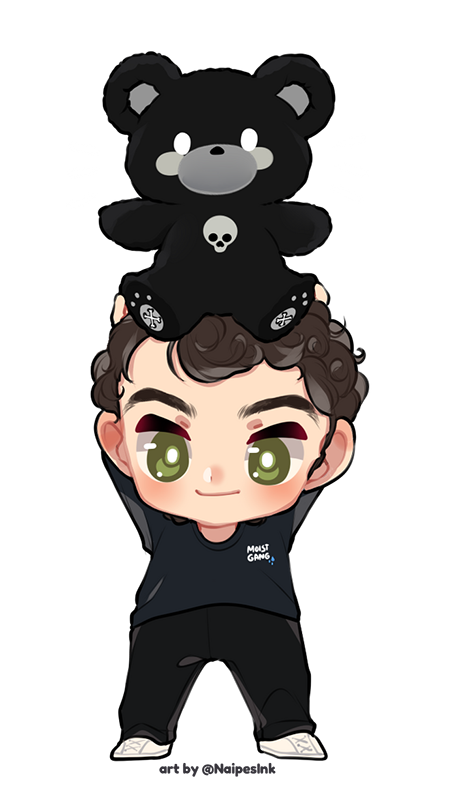 Why 'Moist Gang'? 💦
Oh, I get it. Moist. Yuck.
But listen - I used to stream on Twitch where I would always remind my community to remember to drink water and stay hydrated. My friends then would say stay moist and soon the community became known as the Moist Gang and it just stuck.
Streaming taught me to have fun, to say whatever is on my mind, to play whatever I wanted, to treat myself, and to ultimately, just be me. This is the message I want to continue to spread for others.
So here's your reminder to stay moist friend!
Moist Gang World 🌳
The whimsical world I have created are full of characters to remind us the importance of mental health and self-awareness in our world.
Life gets hard and sometimes it's the smallest thing that can help us push on through.
MEET OUR CHARACTERS
Sustainability & Ethics 🌱

Eco-friendliness and fair living wages are important!

We do our best but we also know we're not perfect. Please let us know how we can make better changes!

Mental Health Awareness ❤️

It is okay to not be okay.

There are misconceptions about mental health so people often suffer in silence. We are a part of the change to reduce the stigma around mental illness so let's talk about it.

Read More